FLAWLESS SERUM
March 15, 2021
HEALTHY HAIR SHAMPOO
₨ 3,000
Flaunt with Your Flawless Hair!
Like a hug for your hair. A luxurious gel shampoo that leathers in a flash to leave your hair shiny, soft, and hydrated throughout your busy day.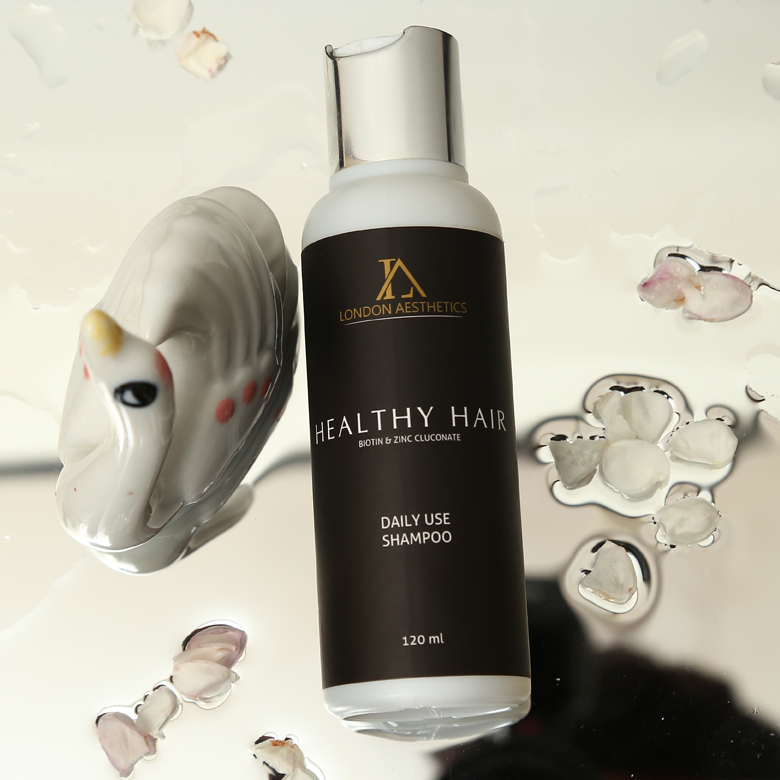 Healthy Hair is a scalp and hair care shampoo in alternation or as a follow-up to medicinal anti-dandruff or dermo-cosmetic treatment. It is necessary to use a gentle, smoothing shampoo to protect the scalp and reduce the risk of recurrence. The scalp can be weakened after an anti-dandruff treatment. Thanks to its especially gentle cleansing base, combined with its soothing activity, the ELUTED-F Shampoo gently cleanses the scalp and reduces redness, itching & recurring dandruff.
Deionized Water, Ammonium Lauryl Ether Sulphate, Cocamidopropyl Betaine, Acrylates/ Vinyl Isodecanoate Crosspolymer, Triethanolamine Lauryl Ether Sulphate, Veegum, Propylene Glycol, Polyquaternium-7, Acrylamide-co-Diallyldimethylammonium Chloride, Zinc Gluconate, D-Panthenol, Phenoxyethanol, Fragrance, DMDM Hydantoin, Aloe Vera Extract, Tetrasodium EDTA, Citric Acid, Biotin.
Directions for use:
Apply a dollop of shampoo on wet hair.
Massage into scalp until lather is formed, leave for 5 minutes.
Rinse thoroughly with normal water.
Use as often as needed because it is safe and provided with a conditioner
Avoid contact with eyes.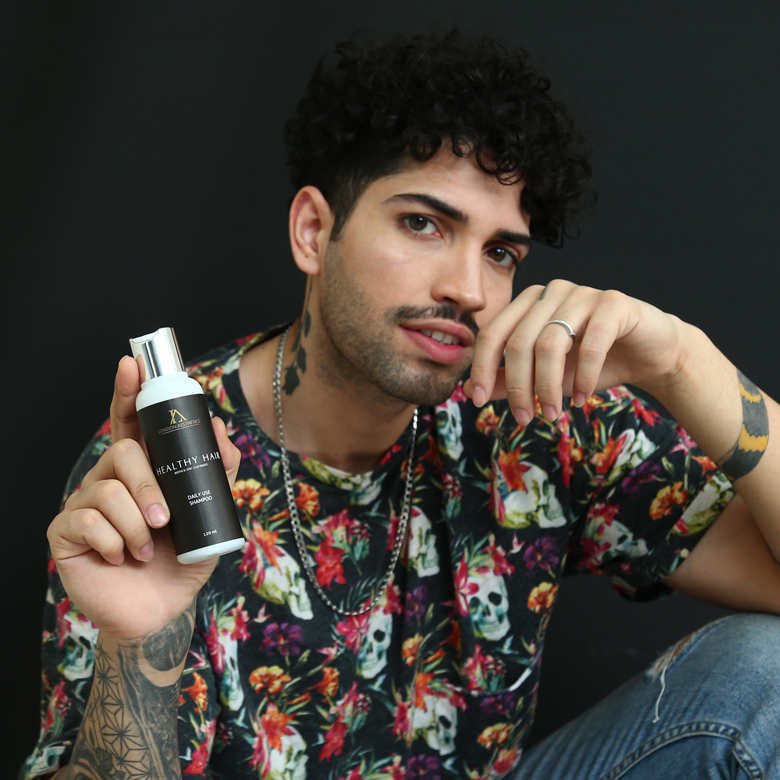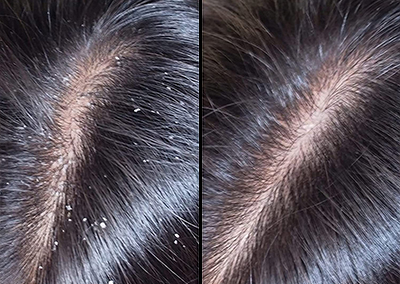 1Are these products tried and tested?
Yes, all the products on LARC store are dermatologically tested and verified as safe for all skin and hair types.
2How long do I can use these products?
All the skincare and hair care products at LARC store are formulated to be used in every day routine. So it's completely safe to use these products for a long-term use.
3How can I order these products?
You can order our products online and they are also available at our clinics for over the counter purchase.
| | |
| --- | --- |
| Weight | 0.10 g |
| Dimensions | 15 × 25 × 55 cm |
Related products
Rated 5.00 out of 5

₨ 6,000